DISCLAIMER: Some of the links below are affiliate links and you'd better bet I will earn a commission if you purchase through those links, and use it to buy Haribo Gummy Bears and pastel leggings with bats on them. I trust all of the products listed below and recommend them because they are companies that I have found helpful and high quality. Please let me know if you have any questions about anything listed below! (Don't worry, I know better than to fuck around on the Internet. I just want to buy ALL THE THINGS!

Let's face facts – style is an expensive pursuit, even for the fairly frugal. Most fashionable people are passionate enough about the artistry and aesthetics of fashion, the ever-changing cuts, colors, patterns, and flourishes that define the brushstrokes of the designer's vision, that they find themselves buying new clothes quite regularly.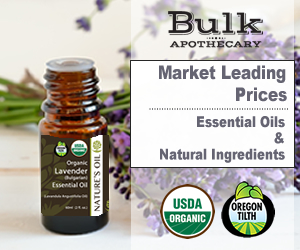 In order to curate a fully realized wardrobe that captures your evolving personal style, you have to shell out once in awhile for timeless staples that have the quality to last and be evergreen, and you have to keep up with current trends and select new styles that speak to you. That is usually a less pricey adventure, but it happens more often than forking over $175 for a perfect pair of ballet flats. In my case, I own about a dozen items over $100, but the vast majority of my clothing is bargain hunted from stores like Forever21 Plus, Old Navy, and Nordstrom rack. I doubt you'd be reading this blog if you hadn't augmented your wardrobe since 2014. And lastly there are the specialty pieces that define your unique style. These could range from thrifted treasures, to beautiful delicate fiber jewelry from an Etsy boutique, to a collection of vintage iron-on patches from the 70s. All in all this adds to quite a heavy cash hit on the reg – often prohibitively expensive for many people to afford to really express themselves in an ideal manner.
Enter my favorite solution for the style-obsessed: refashioned DIY clothing. One of the best things about this hobby is that much of the time you're embellishing or repurposing clothing that you already own, but don't wear (if you're like me, you're a lot fatter than you were in college, and a lot more picky about my style, so I have bags worth of old clothes that no longer fit either my tummy or my look. Refashioning ranges from the subtle (taking a boring plain t-shirt and altering the sleeves or adding a Peter Pan collar), to the radical (turning a thrifted men's button-down into a skirt, say), to the just plain useful (adding a cloth or lace panel to enlarge a too-small shirt). In essence, for a usually very small outlay of cash, you can turn the long neglected functionless section of your wardrobe into a highly personal, unique, and brand new collection of wearable pieces! And they were mostly your clothes to begin with, so you don't have to worry about finding your size! It's s friggin' miracle.
A few notes: many of these tutorials require a range of sewing skills – from none at all, to fairly advanced. If you need to brush up on your sewing, there are a myriad of YouTube lessons and online courses. If you're a beginner – shell out for a secondhand sewing machine. IMO every plus size fashionista should have one, along with a basic set of skills. Not only does the world of upcycling open up to you, but you can make your own clothes. And yes, there are a heap of great plus size sewing patterns out there. Check on Pinterest. Then develop another obsession: fabric shopping.